SJÆLLANDSGADE BAD, COPENHAGEN
Bouquetières
The bouquetières were fresh flowers street sellers in Paris in the 18th century. These women were making crowns and selling bouquets. It is also a type of ceramic vase, which displays the flowers into a even composition.
There are regional formal specificities: the ones from Bretagne are conic or imitate a bagpipe instrument. Those from Marseille have a perforated top and flowery decor. Often these wall vases hang in houses with dried flower bouquets.
To celebrate Automn, Kunst Cantine designed vases using the same formal principals to hang fresh plants and flowers picked on Nyord. In tribute to Sjællandsgade Bad public bath, Bouquetières is an event based on steam as a cooking principle.
The food and drinks are paired with a saunagus, a traditional Danish aromatherapy ceremony. Zenia, the saunagumester, put together a beautiful experience with oils of carrot seeds, lemon, coffee flowers, coriander, basilicum,...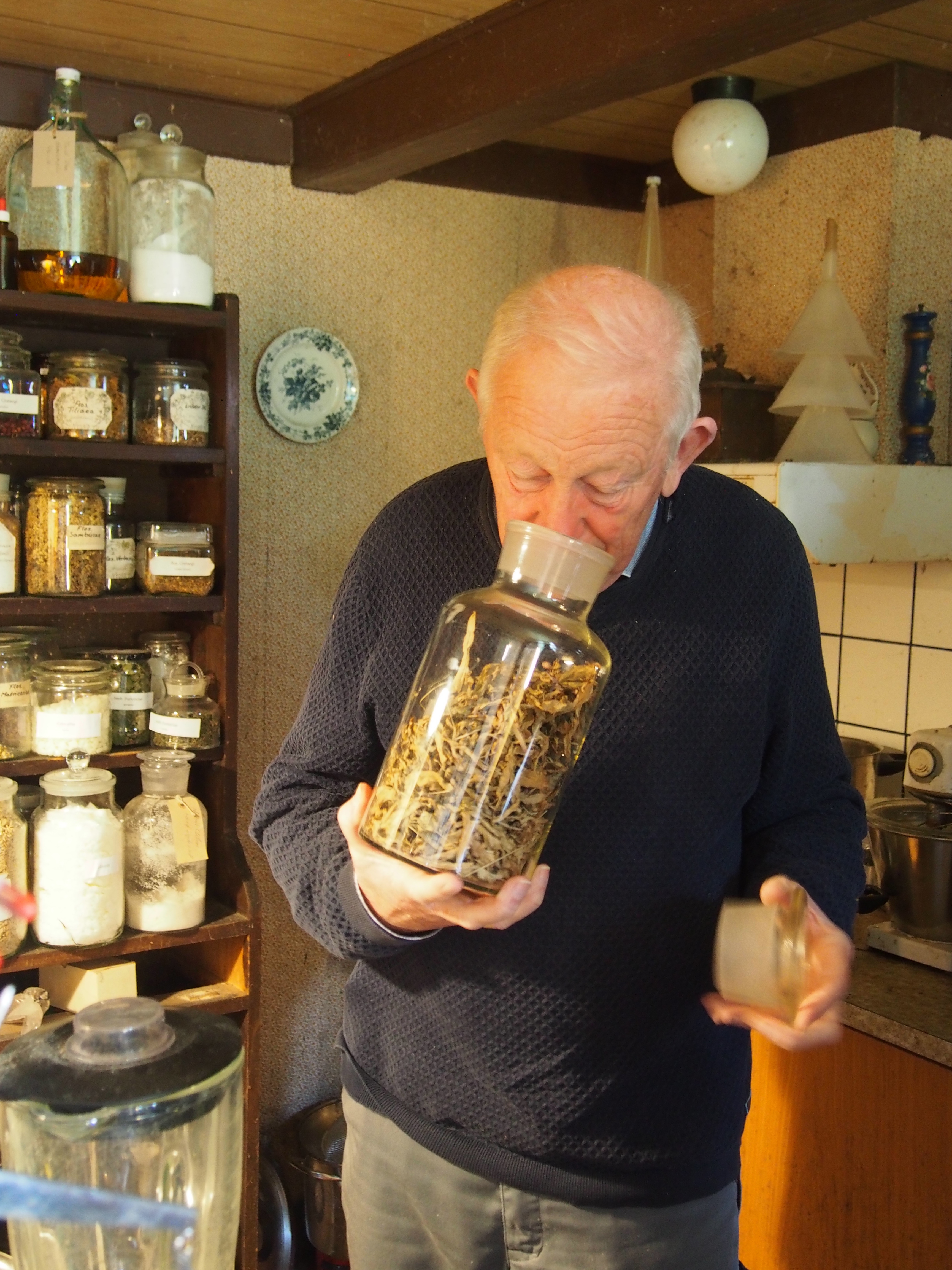 William, a former chemist and a plant connoisseur, introduced us to the plants of the island Nyord that could be used in the herbal infusion.
Together with him we picked verbascum flowers, clover flowers, nettles, rose hip,... Be it through their taste or their visual power, all the plants play a role in the experience of the infusion.